Hello,
New to the forum, and just wanted to introduce myself. Im 23, and i work in the car restoration business here in the Bay Area in CA. I also go to school part time in an automotive program at my local community college. I have a 1996 Mustang Mystic Cobra which ive had since I was 18 and a 1995 ford ranger. My mustang has turned into my project car and Im in the process of building a motor new motor for it because its never fast enough for me..
my ranger (DD) is setup to be a "prerunner" style truck.. It's a lot of fun and has handled everything I've put it through. Unfortunately, I'm going to be selling it for a different kind of DD. Recently, a friend of mine let me drive his 05 legacy GT, and I was immediately hooked and had to have one. It was a blast to drive, and i could see myself getting one as a DD that i can really enjoy.
Anyways, heres some pics of my 2 vehicles.
Ranger:
since I took these pics, I've added this (I'm a little unhappy with how high it sits above the bed line, but nothing i can do about it now):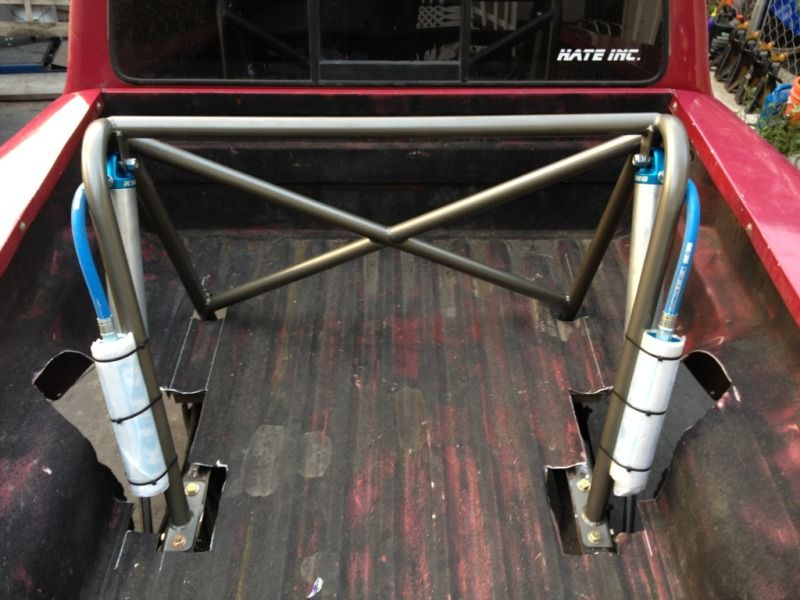 and some of my cobra (drag suspension/wheels were removed a few months after i lost interest and decided to race around turns instead
):