Well I finally got around to installing my oil pressure gauge sender. I have had the gauge wired up with my boost gauge for a while but I was waiting on a few parts for the sender. Anyway, here is what I did to install the sender.
First- take off the engine cover by removing the four pop-its.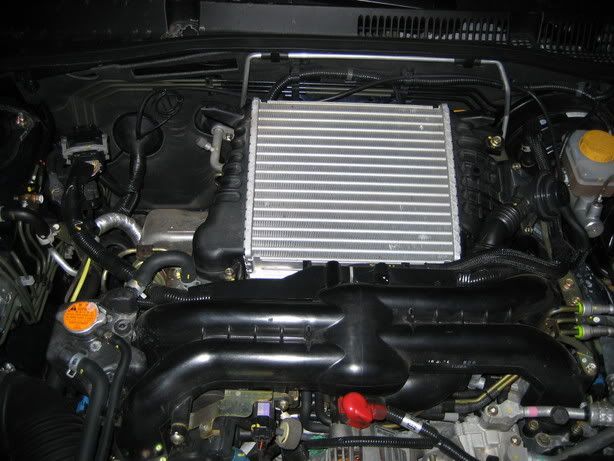 Now you can see the empty oil galley, between the intercooler and the intake, it just has an allen plug in it.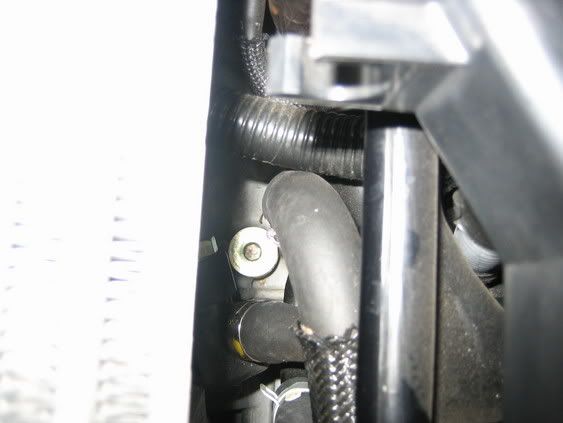 Remove the intercooler to get more access to the area, Take off the two bolts on the turbo. These are both 12mm.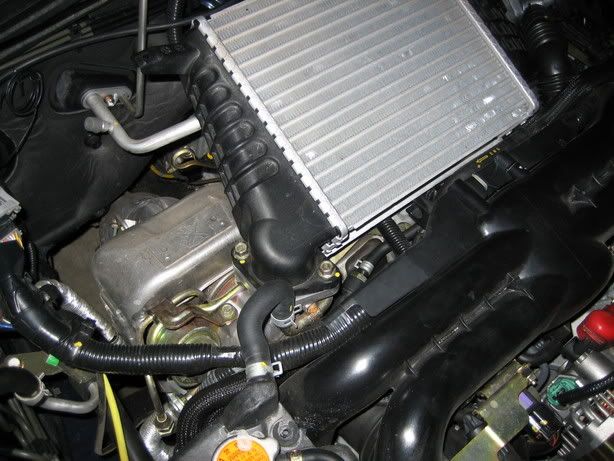 Then there is one 12mm bolt on the support bracket and two 10mm bolts for the recirc valve. Then loosen the hose clamp that attaches the intake (no picture of that) and you can remove the intercooler.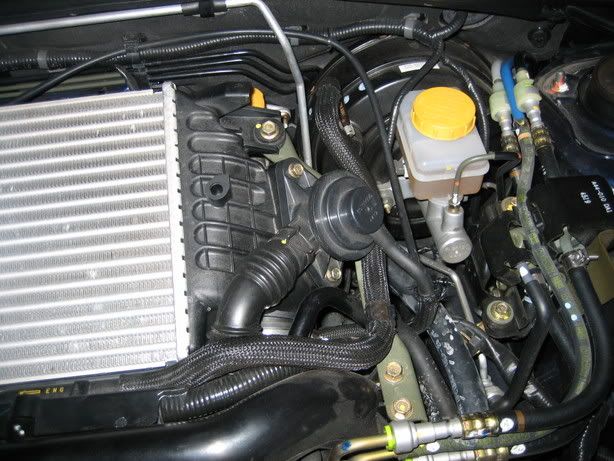 Here is a side shot with the intercooler removed, I wadded up a thick paper towel and blocked the turbo just in case.