ISC N1 Fully Adjustable Coilover
The
ISC N1 coilover
can transform your vehicle into a nimble, responsive and agile machine. We offer solutions for all types of driving demands from comfortable street driving or sprinted street/ sport, to even aggressive race/track solutions for your vehicle.
The ISC N1 coilover can meet the demands of any driving style, and surpass your expectations of what you thought your car was capable of doing around turns!
For more information visit-
http://www.iscsuspension-na.com
Fitment (many more available):
Available for all Subaru models just ask!
96-01 Impreza WRX GC8
02-06 Impreza WRX GDB
96-01 Impreza STI
02-06 Impreza STI
02-06 Impreza GDA
96-01 Forester
08-09 Impreza STI
08-09 Impreza WRX
99-02 Legacy B4
05-09 Legacy
2010 Legacy
Spring Rates:
You can choose between Street Comfort, Street Sport- 8/6, or Track/Race- 10/8
No charge for spring rate choice, comes 8/6 default...
-
Retail on these is 1250.00
Features:

All coilovers come with 12 months warranty. If our product fails after that 12 month period we will replace the parts at trade price!
The N1 coilover can be lowered approx 3 inches lower then standard ride height, this along with a spring rate setup to suit your car improves handling and stability dramatically. we make packages for all types of driving needs, to help our customers out even more we give them the option to pick there own custom spring rates at no extra charge.
32 Step Damper Adjustable
* Precise control damp valve
* Operates smoothly on all road surfaces
* Expansion/Suppression of shock adjustment
Pillowball Uppermount
* Adjustable camber allows more/less on road track for all conditions
Piston Rod Design
* High rigidity steel piston rods
* Meets with race/sport standards
Sports Spring

* Made from high quality SAE9254 steel
* Tested over 500,000 times on compression inspection with less than 5% deformation.
* choose your own custom spring rate for no charge
Ride Height Adjustable
* Full length height adjustable, from stock up to 3" lower...
* Bound adjustable with separate spring locks
* High quality T6061 aluminium alloy used for all adjustment locks to provide a lightweight design that holds spring and vehicle down force
Aluminium Bracket

* Made from T6061 aluminium alloy by organic shaping to lighten weight and increase handling performance
* Specifically anodised surface to prevent inside corrosion and surface rust
* On various models camber can also be adjusted via the bracket aswell as the camber tops
Single Cylinder Design
* Larger cylinder and piston design to advance driving stability and dexterity
If you are interested please contact me via PM.
These are available NOW for purchase and in stock. With features like 32 way adjustable dampening and F+R camber/caster adjustment you really cant go wrong for the money!
Other info:
Custom spring rate- FREE
Front camber- standard
Rear camber option- add 139.00
Rear extenders- TBA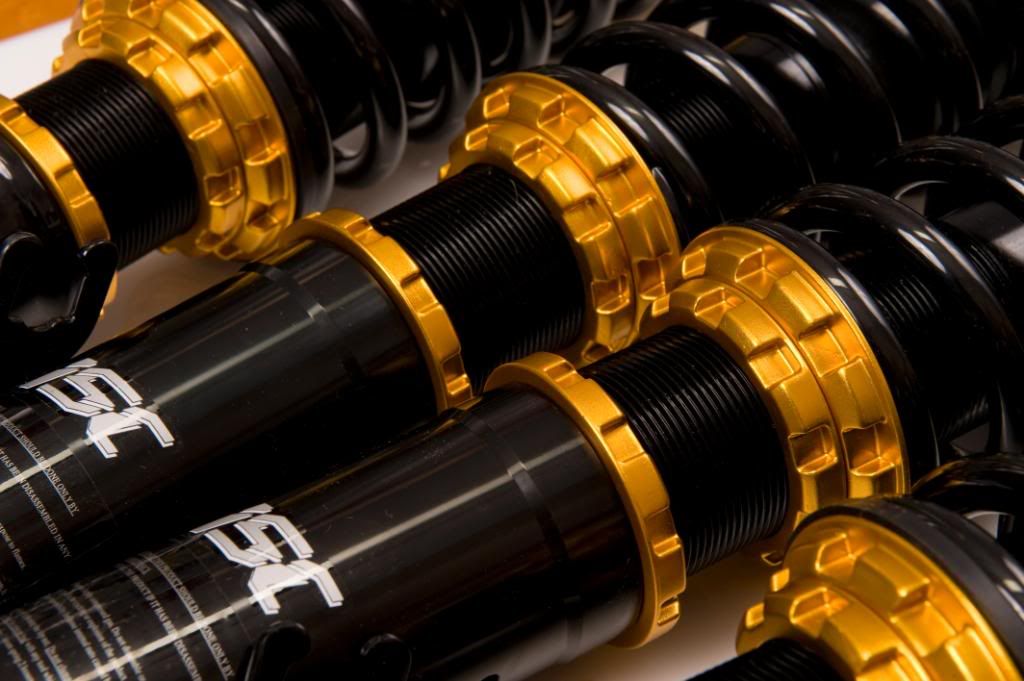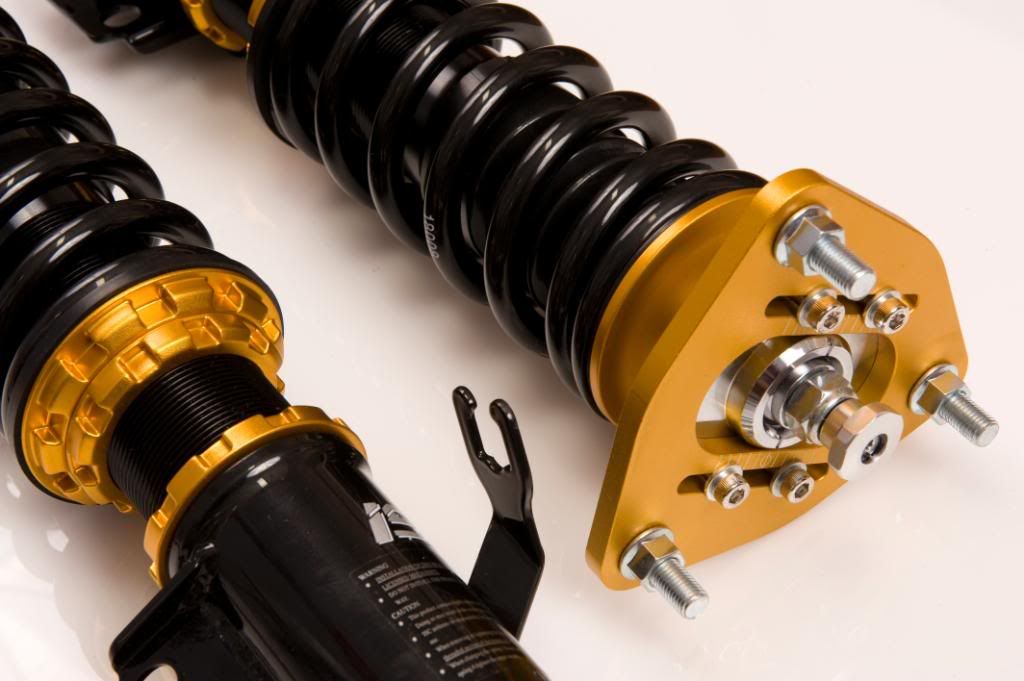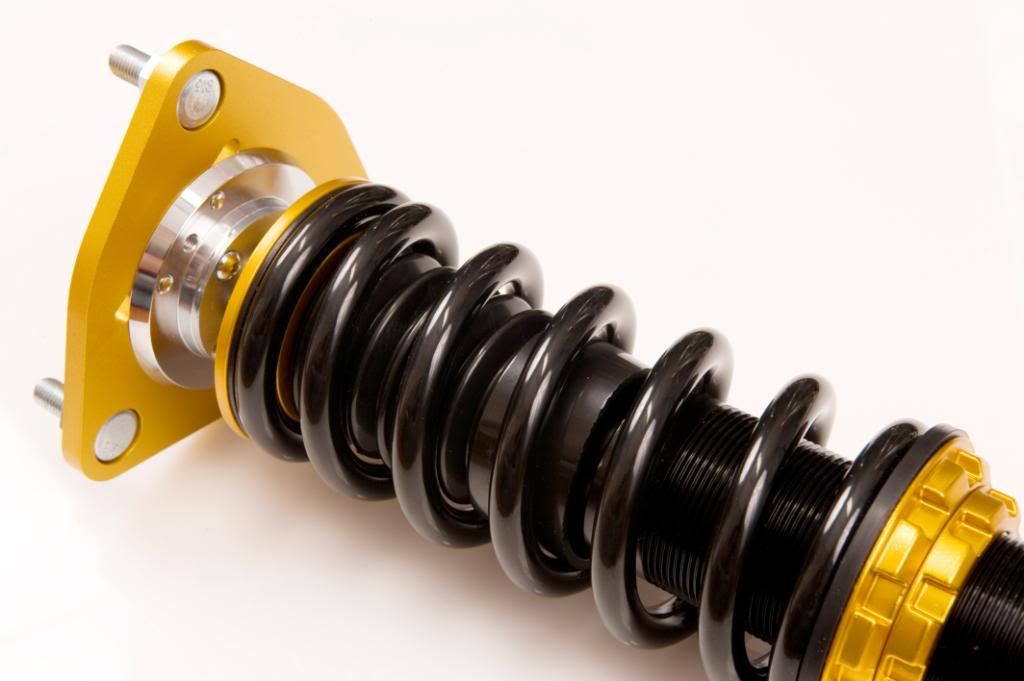 Retail- 1250.00
Sale Price-PM
Local pickup available at our new shop (Fairhaven Massachusetts) as well as delivery within Mass/ NH!!!!
We just got some of these new IPR TMIC kits in!
High quality item with affordable price.
I am doing 2 different pricing options here, for the first 5 buyers I will do a special intro rate in exchange for some pictures and a brief review. After the initial 5 buy in it will go to the regular "sale price".
Specs: "The massive bar and plate Import Performance Research top mount intercoolers for your 08-10 Subaru WRX bolt to the stock turbo piping with slight trimming to your factory engine cover. These TMICs will also accommodate a stock or stock replacement blow-off valve. The IRP TMIC flows 200% better and it will not fall apart like the stock tmic. The volume is almost doubled, and the internal passages are .375" as opposed to the stock's .2": resulting in a large performance increase and the capability to handle more boost. fits 05-09 legacy gt + 08-10 wrx "
Retail- 600.00
Intro price- PM
Blouch TD05H 16G Turbo 02-07 WRX/STI
Blouch Dominator 1.0 02-07 WRX/STI
Blouch Dominator 2.0 02-07 WRX/STI
Blouch Dominator 3.0 Ball bearing turbo for WRX/STI
Blouch 18G Turbo for WRX/STI
Blouch 20G Turbo for WRX/STI
PM for pricing
IHI VF48 Turbo-Brand New
IHI VF52 Turbo-Brand New
Pm for pricing
Also: Forced Performance 68HTA in stock ready to ship!
Going for stage 2 or 3?
Combo any above turbo with a Walbro fuel pump, DeatschWerks injectors and Invidia downpipe and save a bunch!
Add a Braided turbo oil feed line for XX.XX!
Add a Cobb Accessport- PM for pricing