Hello everyone,
Figured I'd start up a introduction thread, as I wasn't sure which thread to post in or whether to bump an old thread for an intro. Courtesy the USAF, my family and I are on our way to JB Langley-Eustis from Oklahoma City. We'll be arriving in the area in January, and have a lot to things to both look into and look forward to. Case in point, our vehicles, as Oklahoma doesn't require yearly inspections or emissions testing.
Speaking of our cars, my 2008 LGT and my wife's 2013 WRX: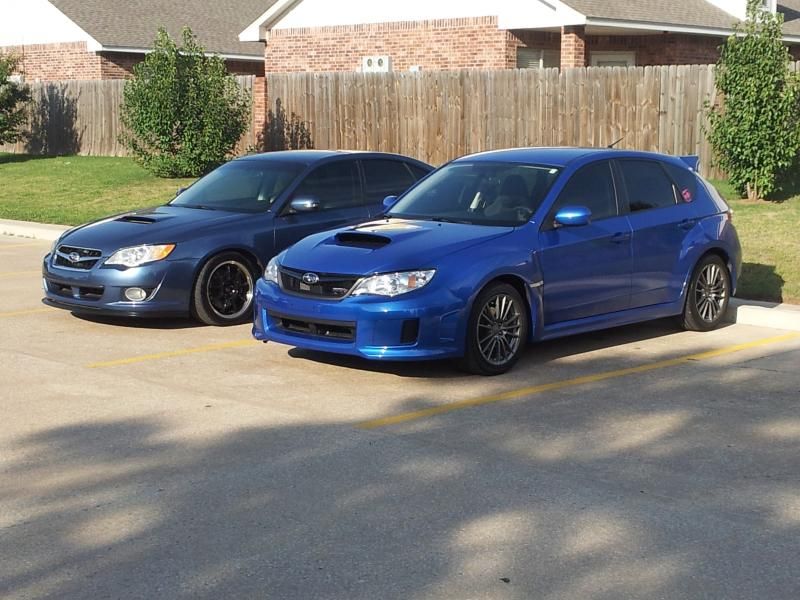 The Subaru community in Oklahoma has flourished and expanded in the last few years, and my wife and I have become fairly active in it. We would like to continue being active in the local Subaru community once we arrive in Virginia, and I'd also love to not be the only modified LGT for miles around like I am now here in OKC, hahaha. Also, are there any fellow E85 users in the Hampton area that could comment on availability and quality? I use it year round here, and would love to do so there too pending availability. I've found several stations using online locators, but I'd prefer to hear more on the matter via someone that is actually in the area.
That said, I look forward to arriving and eventually meeting anyone in Hampton/JBLE and greater surrounding area.
-Steve