Well, let me just start off with a few pictures...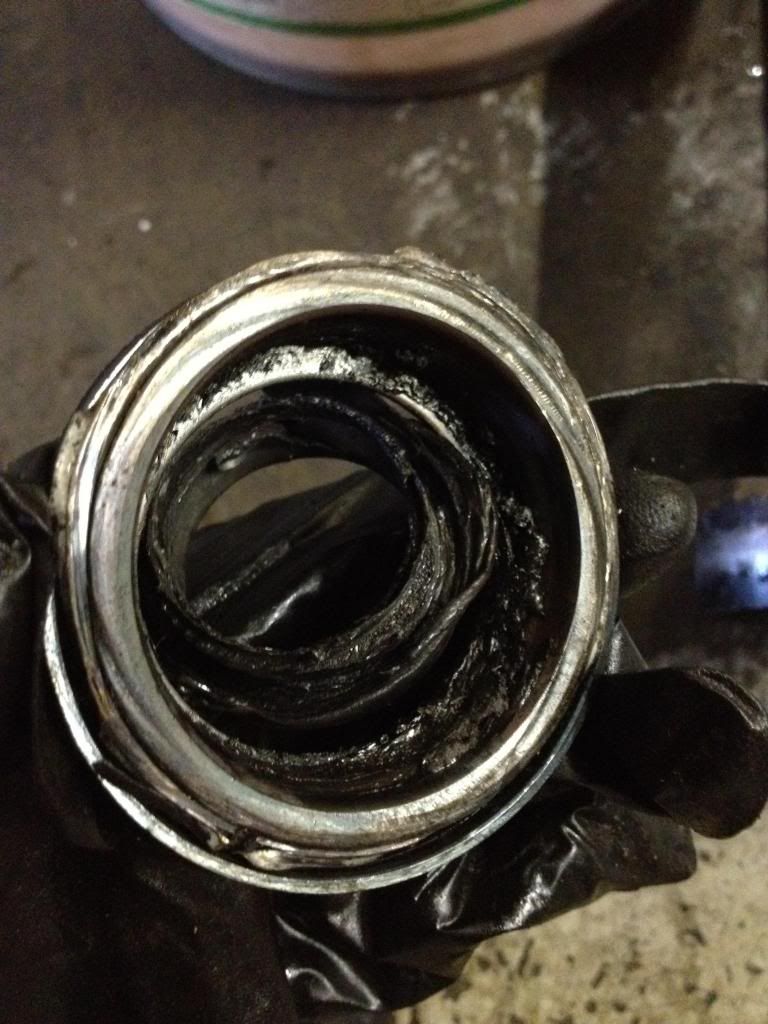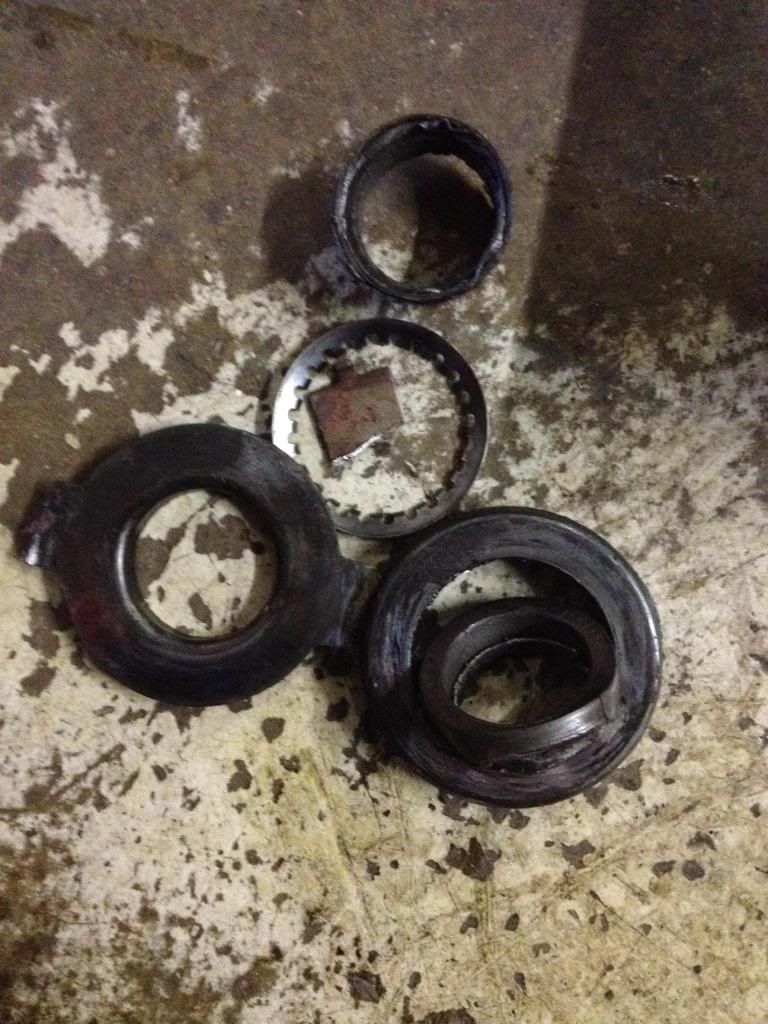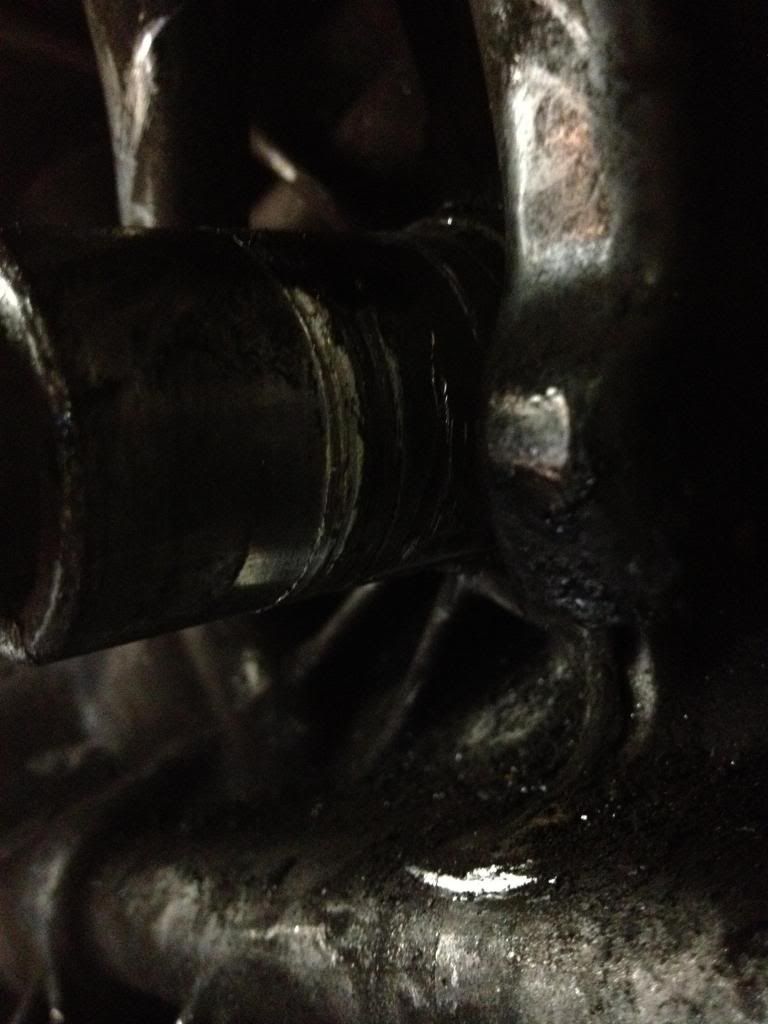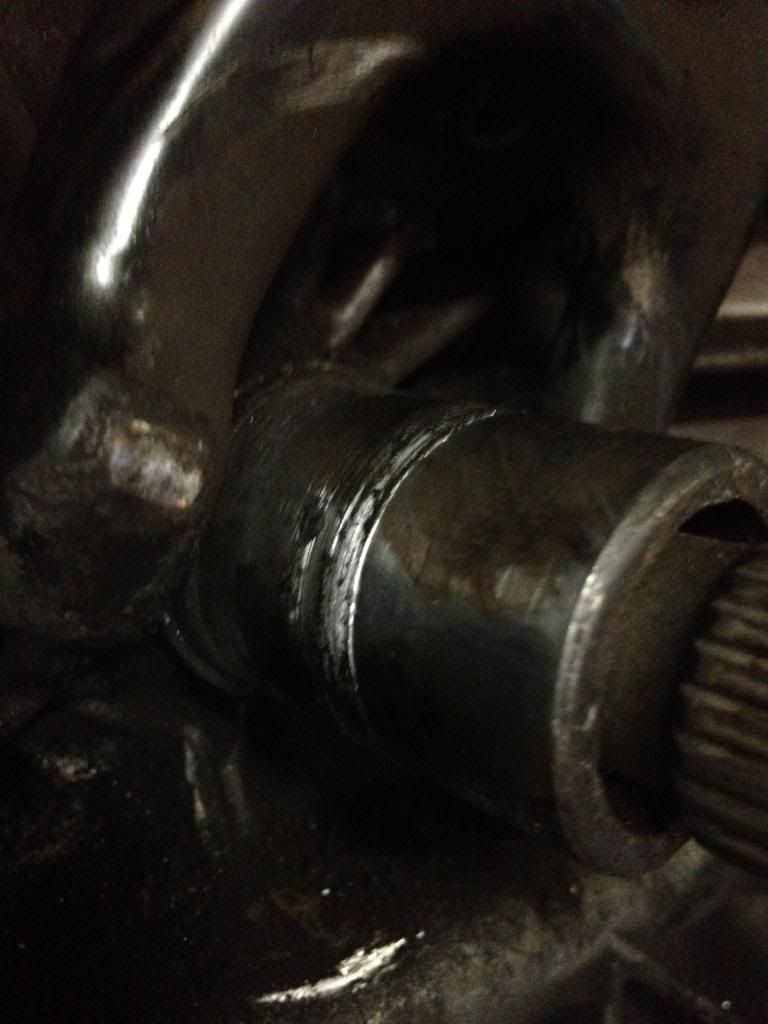 Hello everyone. I've had my 2005 OBXT for about 6 months now and although it's my first turbo car, it's certainly not my first Subaru. I've had a '99 2.5rs which was what I used to become extremely familiar with Subarus.
The pictures you see above are of the failed throw out bearing that I pulled over the weekend. 88,xxx miles on the clock and with no warning, the TOB took a dump. No noise, no soft pedal, nothing until one day I pushed the clutch in and was greeted with a terrible squealing noise, rough pedal re engagement, constant grinding noise coming from the bell housing, and a tough time getting into gear. It was a good thing I limited the use of the OBXT after that because the outcome could've been much worse had I continued to drive her.
Fast forward two weeks and she's got a fresh Exedy Stage I PP and friction disc coupled to an ACT Street Lite flywheel.
As many of you may know, previous owners flipping suck sometimes. Especially the PO of my car. Seems like they did a pretty shoddy job of maintaining the car or were not very nice to it. When I picked it up, the transmission had some noticeable gear whine in second and shifts were incredibly rough. 5 quarts of the good stuff (Subaru Extra-S 75-90) later and the transmission is loving life again. In addition, the brake rotors were warped to hell, almost every interior light is burnt out, front left axle clicks in left turns/acceleration, accessory belts were starting to go, and random dings all over the exterior/interior. Rest assured however, she's in good hands now.
After picking her up, I flushed the trans/rear diff, oil changed with castrol full synthetic 5w-30 and mobil1 filter, replaced all four brake rotors/front pads, flushed the brake system, replaced both serpentine belts, new TOB with TSK3 sleeve kit, ACT lwfw, and Exedy stage I clutch kit.
Future plans for her are - catless downpipe, catless uppipe, equal length headers, road tune from either outback automotive or a domtune, group n tranny mount, group n trans crossmember bushings, torque solutions front and rear shifter bushings, and possibly some RPF-1's.
See you on the boards!