Event:
Dyno tune
Car:
2010 Legacy GT
Tuner:
BG @ BrenTuning
Location:
Sea Level
Temperature:
51 degrees
Dyno Info:
Dyno Dynamics S/O
Transmission:
6MT
Gear:
3rd
Peak HP:
288whp
Peak Torque:
356wtq
Baseline hp/tq for stock on same dyno:
241whp
Target Boost:
16.5 psi to taper up top
Fuel:
93 octane
Engine/Power Modifications:
Invidia 3" Catback
Drop in filter
Our first go with ProTuner on the New 2010 LGT experience was eye opening at least. Only one other tuner has provided results so far. The turbo setup is completely unique - as is the Dual AVCS motor and turbocharger. Based on power graphs we were excited to get into the AVCS maps and make some real power. Stock and Cobb OTS do not address these tables at all.
This car really surprised us all. A group of LGT.com members showed up to watch the events. I prepared a strategy I know works on the STi / Legacy AVCS and modified it from there. Results were eye opening.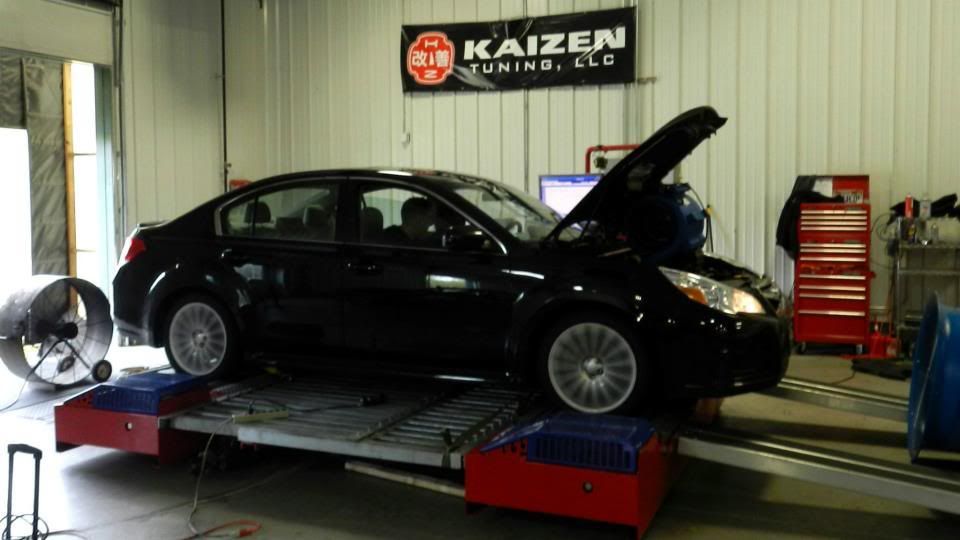 http://www.youtube.com/watch?v=Xd-_-...ature=youtu.be
Stock tune vs Cobb OTS 93oct
Stock vs Cobb OTS 93ct vs BrenTuning DynoTune