Hi!!!
Just picked up a winter car which I had no intentions to do anything to it but........!!!! lol Decided to restore it and make something nice as my dayly winter ride. My other vehicles are, 2009 Toyota Yaris RS, lowered and tuned. 2002 Audi A4 Quattro Avant 3.0 V-6 lowered.
Got this 1998 LGT for less $1000 from a kid but holy c@$p did he go nutz with the spray can. Interior was painted red and gold like an Iron Man theme, dash trims, door panels, shifter knob and boot. LOL The doors especially passenger side where rusted through with holes.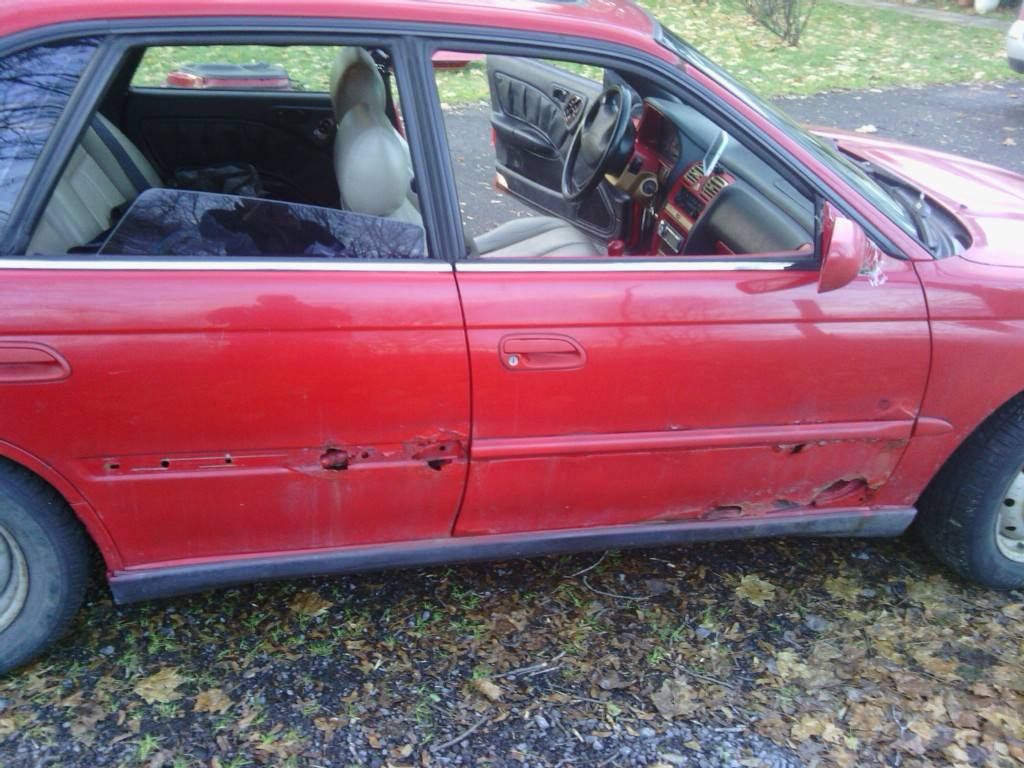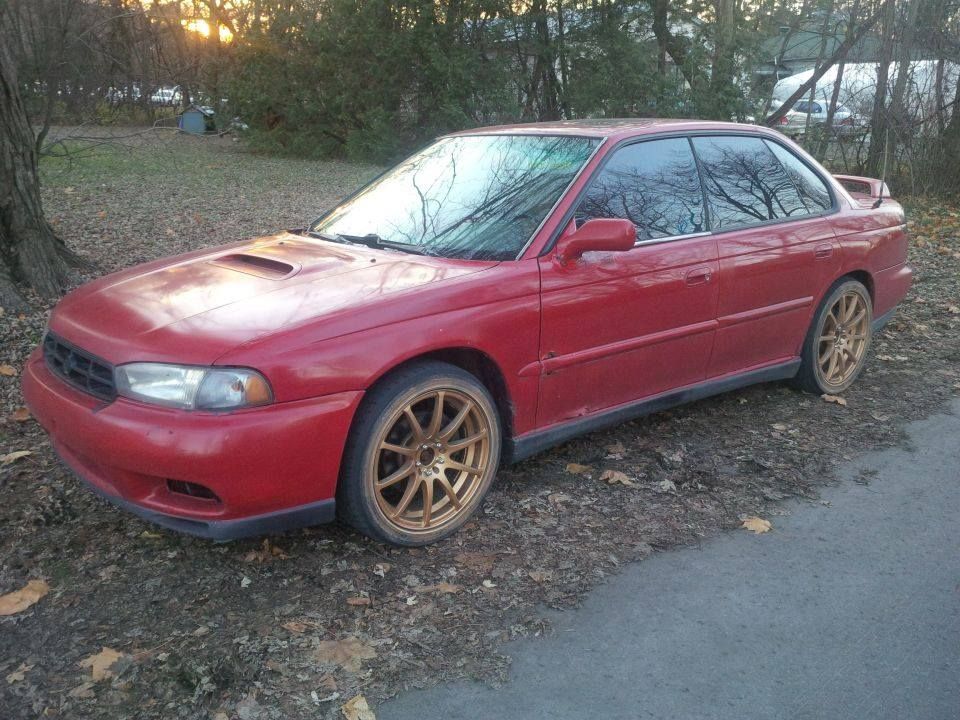 Found a 1999 at Kenny u-pull scrap yard that just got in, same model and color. Off we went to go parts hunting. Got four doors, rear lights, all front lights plus fogs, rear corner panels and all the dash trims, vents, etc... We where driving my friends Jetta TDI, lowered the electric windows from the doors I purchased via a car battery, wires and magiver. LOL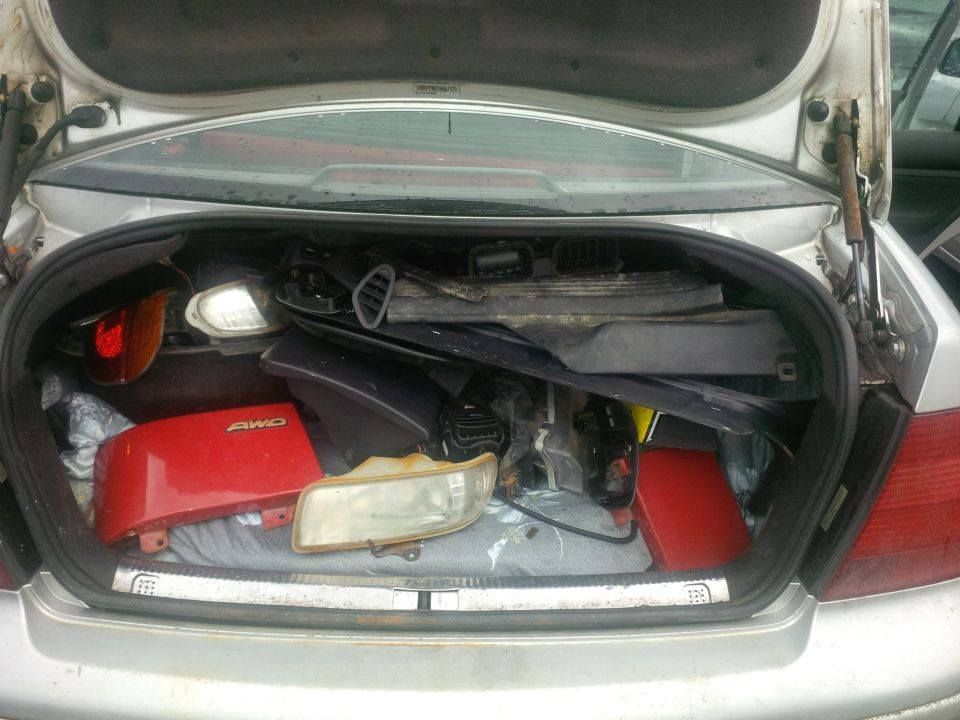 New doors on.
So far I replaced the headlights, corner markers, rear lights, four doors, all interior trim. The seats are tan leather and not the originals, going to pick up all seats in black leather with heated front ones plus center console. Mine is gold and red, also missing the switches for heated seats.
Suspension was lowered 1.5" and shocks are unknown (rust) but a sport ride and still good. I have one motor mount finished, ordered all new ones. Brakes barely work in the rear, seized guides I predict plus parking brake doesn't work.
My plan.............repair all mechanical so it's in 100%. I work at a ski hill and won't have time till mid January to put time in this car, that's when things calm down at work for me. But when I'll get the time, car is getting taken apart to do the body at my friends shop. All removable parts like hood, doors, fenders, etc..., their getting redone and painted in my shop. The car will be staying same color with white 5 spoke wheels.
Let the fun begin.