Hopefully these photos may help someone looking to do this on their car. After reading some very helpful posts to get the replacement numbers and help from apexi, Tronic and legacyshawn, the photos are just for posterity.
Referenced thread
<-- LINK
Here is a picture of the components attached to the engine:
Start by using a 14mm tool of your choice to push the tensioner bolt towards the drivers side (clockwise) to allow the belt to be removed.
Then, for the idler simply undo the 14mm nut to allow the assembly to be removed. Here you can see when the idler is removed. Be sure to clean the matting surface before reassembly: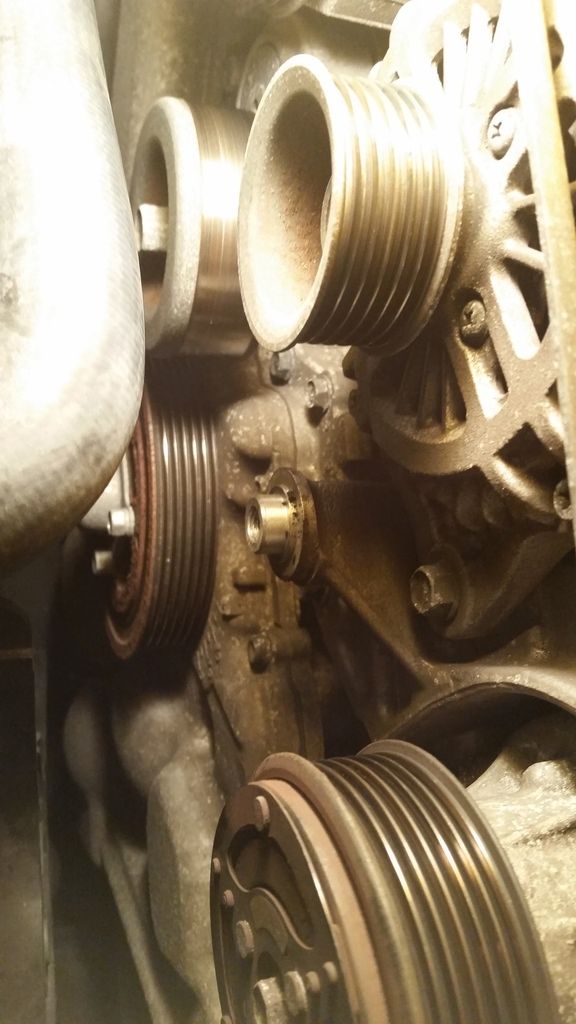 Here is a picture of the assembly with the old/worn bearing.
Front: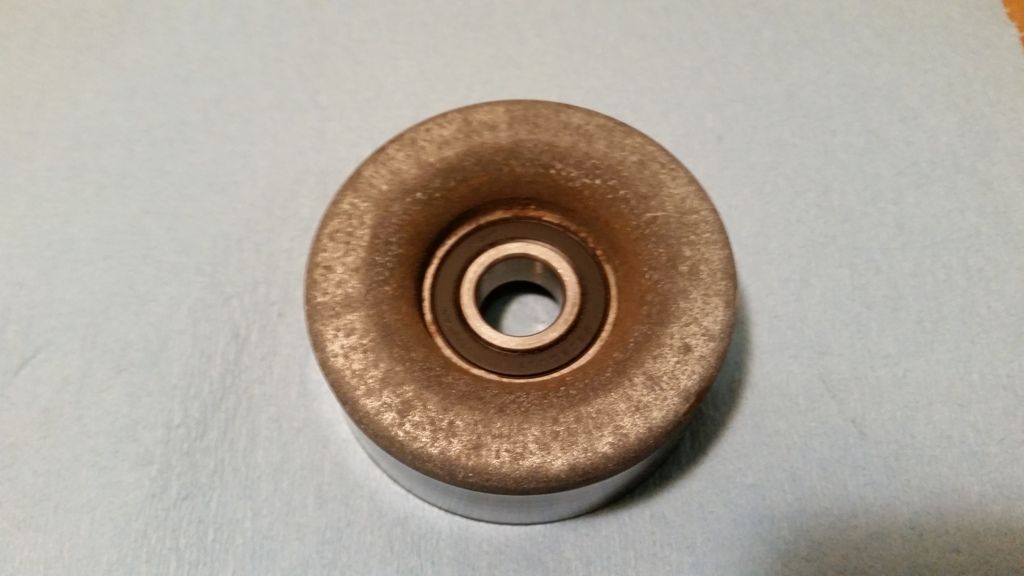 Rear (notice the bearing grease visibly leaking):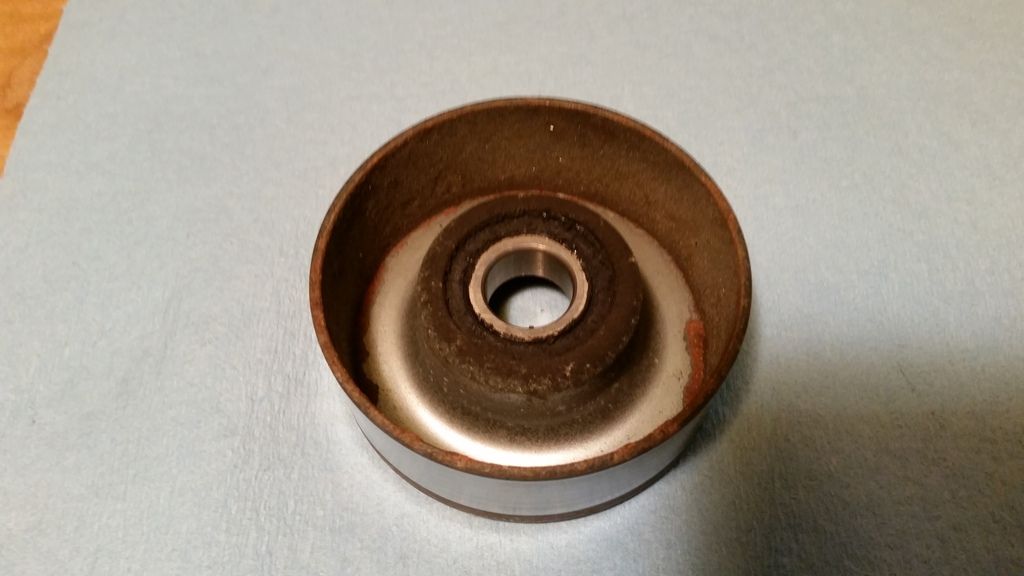 Remove the bearing from the assembly. There are lots of ways to do this. I used a 17mm socket on the rear of the bearing pressing onto the inner race to pound out. I had the idler assembly resting on a metal sleeve used for pushing out wheel hubs so that the bearing had room to fall out. The actual sleeve is not shown but the sizing with the 17mm is visible here:
After the bearing is removed, clean the inner portion of the assembly very well. Here you can see the old removed bearing: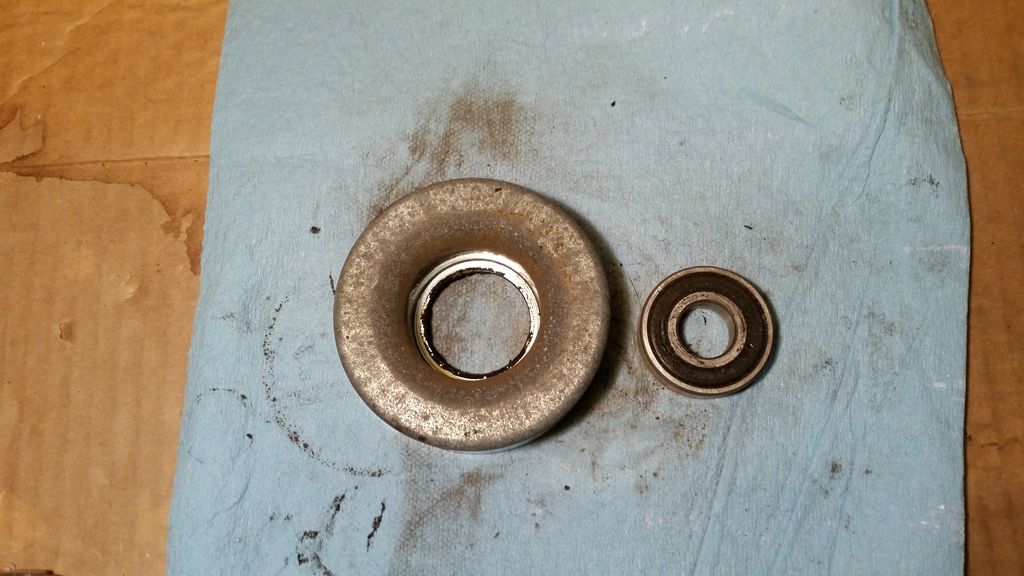 Old bearing next to the new one:
Now you have to get the new bearing back in. Just like with its removal there are various methods to do this. I cleaned up the old bearing a bit and used it between the new bearing and a larger socket to hammer it in. Be careful here and take your time. The bearing is pushed in from the front of the assembly as there is a little lip that the bearing rests on. This lip can be seen from the rear.
Front: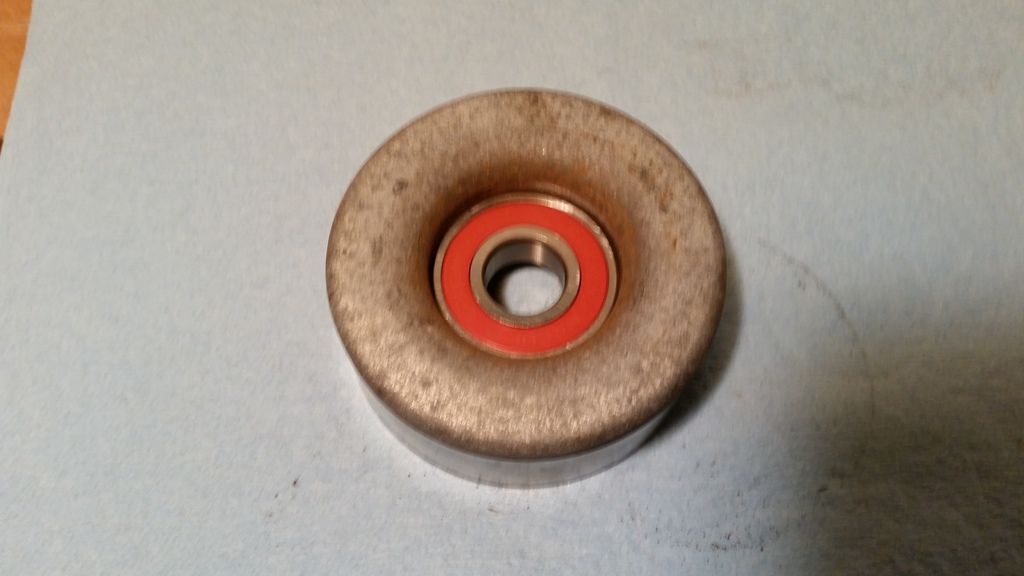 Rear:
Now for the tensioner bearing. The process is the same, however make sure to not drop the little nut on the back of the bearing nut. Just loosen the bolt with your finger pressing against the nut and it should remain there for reassembly. Here is a picture of the said nut:
Repeat the bearing removal steps as performed on the idler and reassemble.
Here is the completed picture with the new Gates belt installed: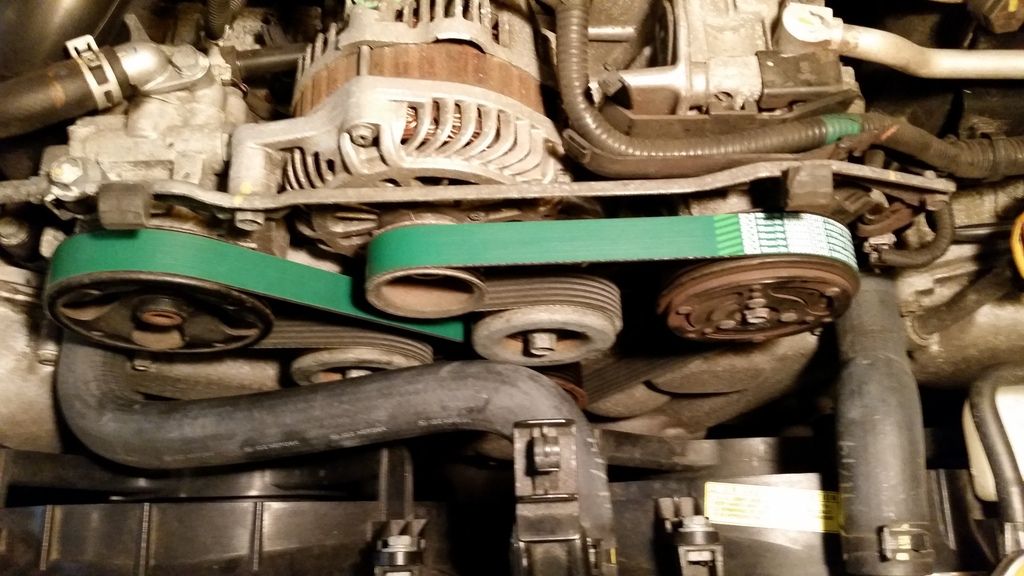 For those curious as I was, I removed the bearing seal to check out how bad they were. After removing both sides the story was the same. All the grease was gone.