Hey all. I saw a few threads asking about bluetooth recommendations, and a few showing some installs. I figured I would toss my install on here and show some pics.
I had a 2000 Jetta, and wanted bluetooth, so I decided on a Parrot Mki 9100 kit. One of the best parts, when installing in a Jetta, is that the Jetta uses ISO plugs. So, the parrot plugs right in. Nothing is needed at all and for the functionality, is the easiest thing Ive ever installed.
For the LGT, I had to buy a conversion harness. I went with safewireless.com. $45, free shipping, and they come with two wind socks for the mic...more on those later. Harness came fast, price was great, and it was good quality. Made the entire process plug and play. There is so much room behind the stock head unit, that hiding things wasnt an issue.
On to the install and some pics. (P.S. Sorry in advance for the quality of pictures. Most are taken with my phone, and a good amount in the dark haha)
This is a great time to take your interior apart if you have a used, or high mileage car. I hate other peoples gunk. And there was a lot of it in my center console, and in all the dash pieces. So while I was running wires, I took it all apart, and cleaned it. I wont go over how to get all of these parts out, its really easy on these cars, and there are tons of write ups.
This bothers me...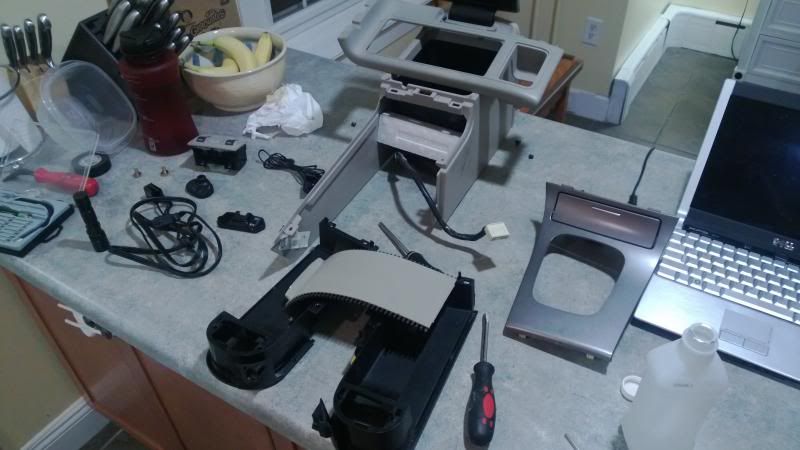 I ran the Parrot's input cable into the center console, near the power outlet. This cable has iPod, USB, and an AUX jack.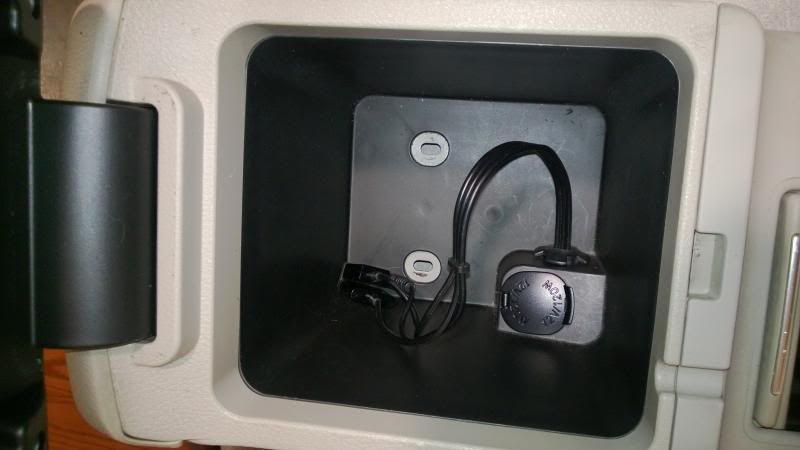 I stripped the ashtray area to clean it. Also because this is where I was going to hide my display.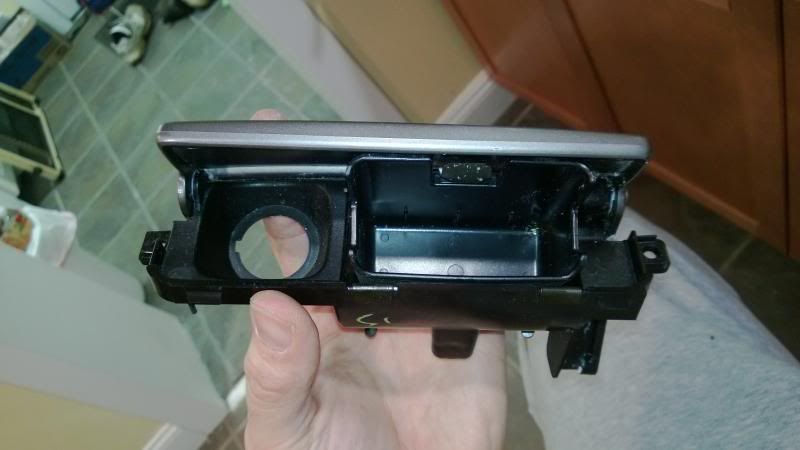 I took out the metal tray that holds the actual ashtray to give room for the display. Its just held in with 3M double stick, and fits pretty tight. The door still opens and closes 100%. And its 100% reversable. The tray and spring are in a baggie and I could put it back if need be.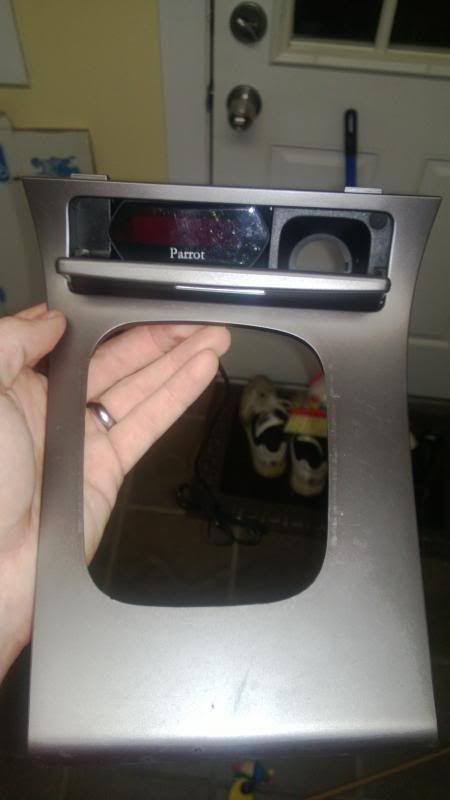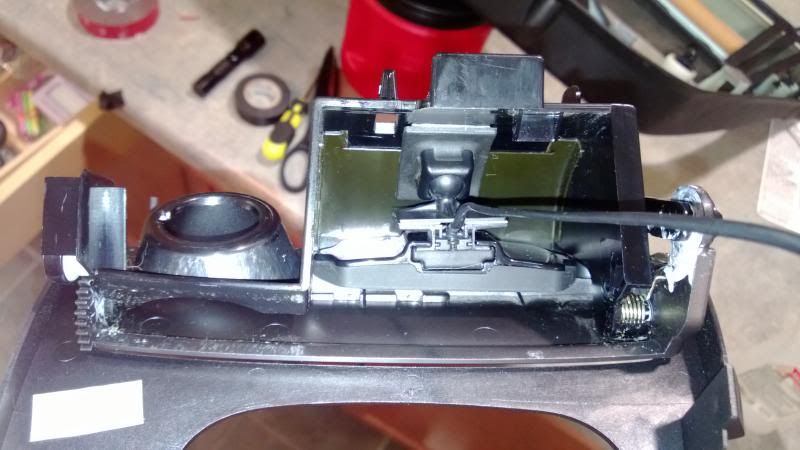 Next up was moving out to the car and installing the components. I put the Parrot "brain box" under the HVAC controls. I just used some velcro and stuck it to the top of the ABS box that is there. Plenty of room....its the blue box you see in the dash. The conversion harness leaves plenty of slack to pull the radio out. And def go ahead and break that factory blue tape holding the wires together. Gives you a TON of room to pull things out.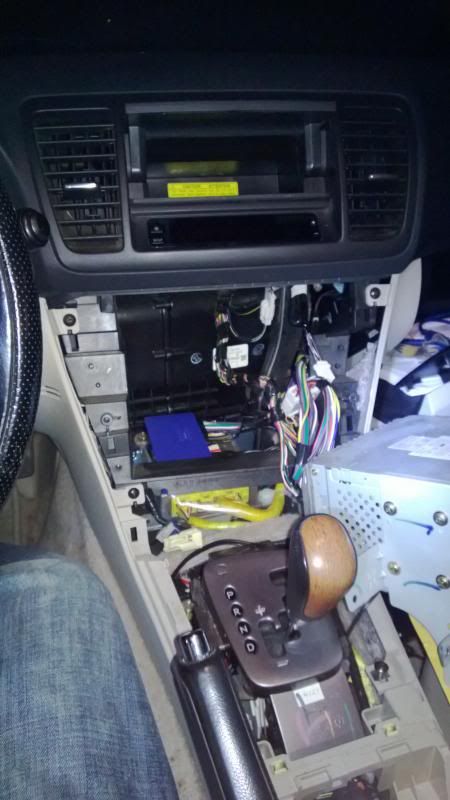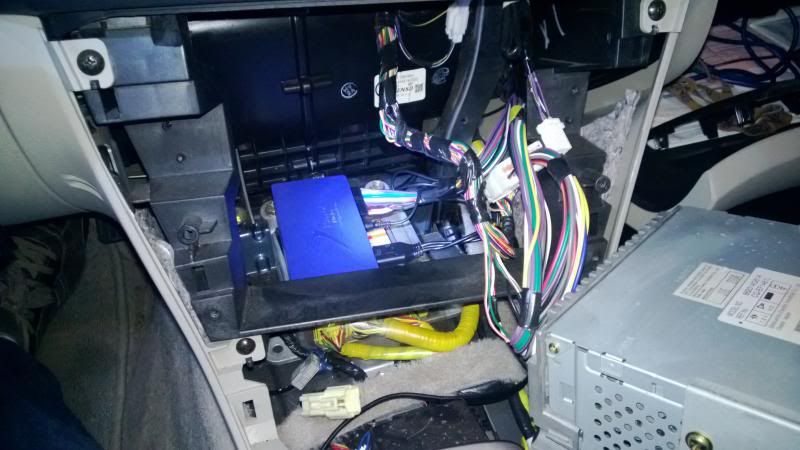 I mounted the noise cancelling mic's up on the dotted area of the windshield. Im a tall guy, so having them up high still leaves them at a good angle. I ran the wire up into the mirror wiring cover, and over to the passenger side. Behind the sunvisor mount, down the a-pillar, and through the dash behind the glove box. Tons of room to run this little wire.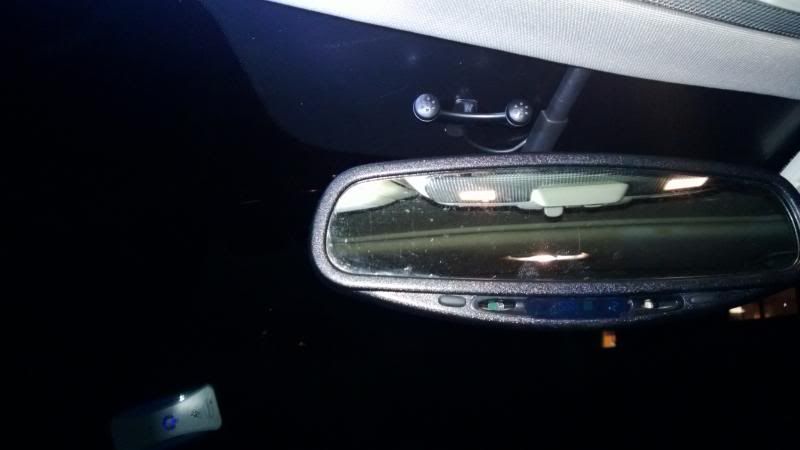 After that, just plug it all in, and reinstall everything. Here it is finished...dont mind the missing shifter trim. I was installing a boot at the same time.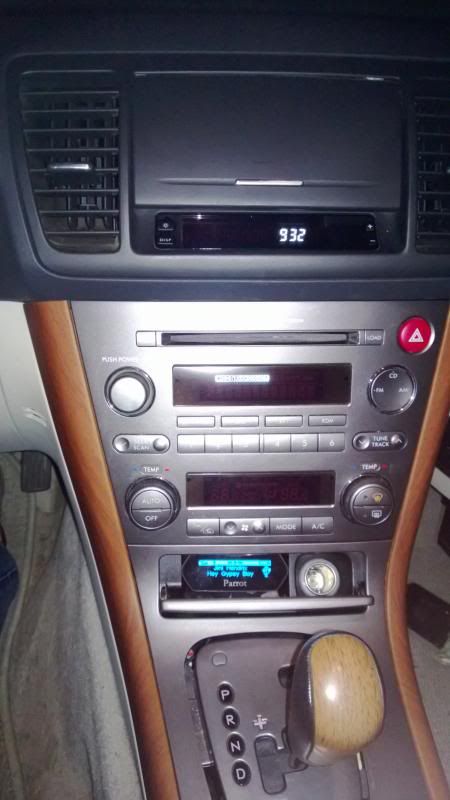 You'll see in the next pics that leaving the ashtray door open, and not having a cig lighter, leaves a bright red light shining on you haha. Im going to get a plug for it, so all you see is the red ring. Which looks neat.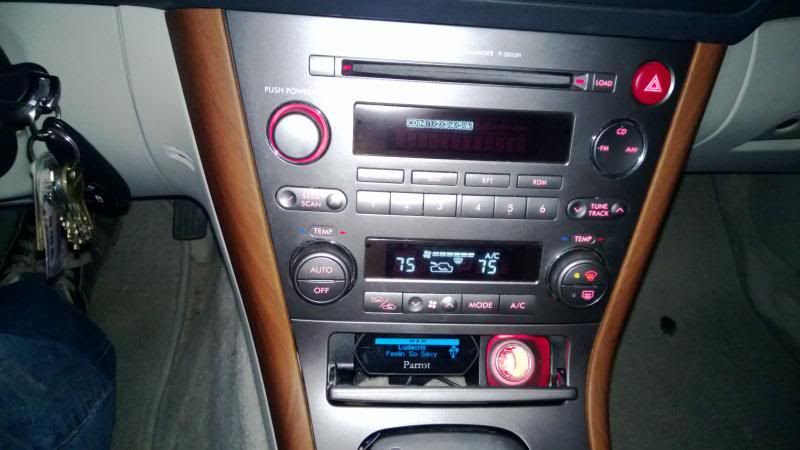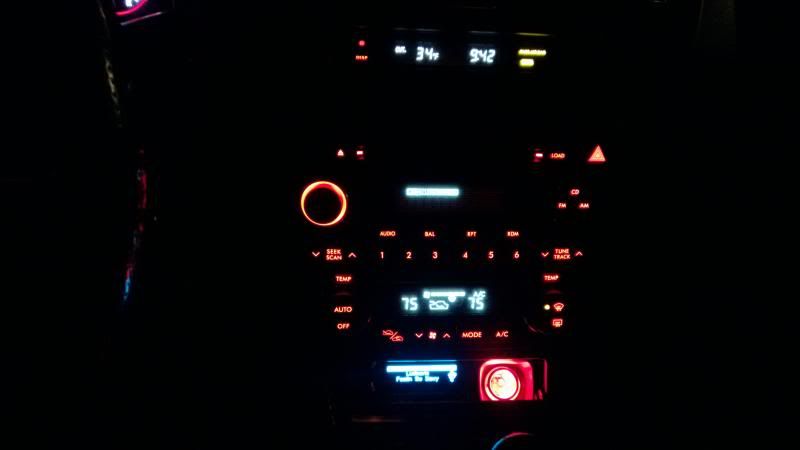 Quickie video showing the door working...
http://s57.photobucket.com/user/jeep...b083a.mp4.html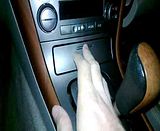 Here are a couple pictures of the mic's with the wind breakers. Now, the mics always worked great, even with the windows down within a reasonable speed. But the sunroof being cracked or opened caused some issues. These things took away the problem. I can drive moderatly fast with the roof open, and little to no noise makes it to my call. For free...Im happy with them.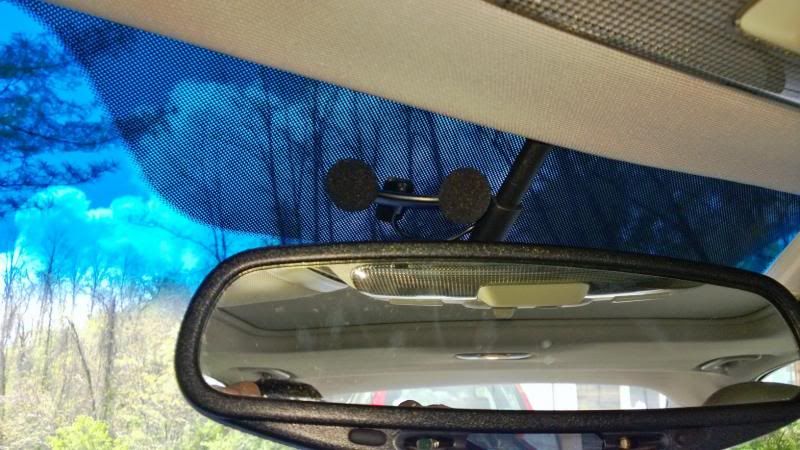 And unrelated, but here is where my cell phone sites. Its a Nokia Lumia 920. Which works FANTASTIC with the Parrot. The phone snaps into the holder like a GPS. Which works well since the built in GPS on the phone is nice, and will call out directions over the bluetooth connection
I wont get into a full review of the Parrot unless someone wants to see it. I did a video review of it when I first put it in my Jetta, but it does it no justice since the phone I had sucked, and its had MANY firmware updates and feature updates since then.
But I will say it works great. Sound quality when stream or playing via USB is great. It has a built in amp, and drives my stock speakers just fine. Im sure if you have a clean sweep and a nice set up it'll only sound better. Call quality is great. Voice commands are amazing. Being able to have my texts read to me, and then speak my reply is great.
It IS a bit hard to see where I have the display. Idealy, I would have stuck it up higher, near the dash. But I didnt want to stick it somewhere. I like my interior too much...so Im keeping it stealth and clean. I know the unit well enough that I dont really need to look at it. Most of the time Im just letting it run through music. If I do need to look through the files, I wait til Im stopped or can pull over etc. Not a big deal to me.
Any quesions..comments...?
J.