I figured i might as well go ahead an do a build thread on my 05 Legacy GT. My wife currently drives it, but that might be changing soon.
I picked her up in September of 12, and have only done a few mods so far, but I plan on doing a few more in the future.
Engine/Performance
Cobb AP V2- Stage 1
Perrin UP
Cobb Intake Tube
Perrin Filter
Wheels/Tires/Suspension/Brakes:
TSW Nurburgring Matte Gray
Proxes 4 Plus
Interior/Exterior/Engine Bay:
Color Matched Cheap Chinese Ebay Grille (would not recommend)
Debadged
Cleared Headlights
Lamin-X Fog light covers
Redline Tunning Quick Lift System (Best Mod Ever)
Perrin Turbo Heat Shield
3200K HIDs in Fogs
XM Radio
Jazzy Mod
Future Plans:
Retrofit Kit
Down Pipe
Stage 2
Sway Bars
Here is a picture of the day i bought it (September 2012):
I got a really good deal, but right off the bat I had to replace the brakes, struts, tires, and the wheels were bent from people hitting a curb hard. I also had a broken end link. But even with these issues I replaced all those things and still it cost me less than if I would have bought the other Legacy i was looking at.
First thing I did was put 4200k HIDs in. This was before I did research about all the issues with HIDs in this car. I did not know about the DRL issue and the lower voltage because I never had to deal with that before in other vehicles. Needless to say, but HIDs burned out quick
Replaced the wheels: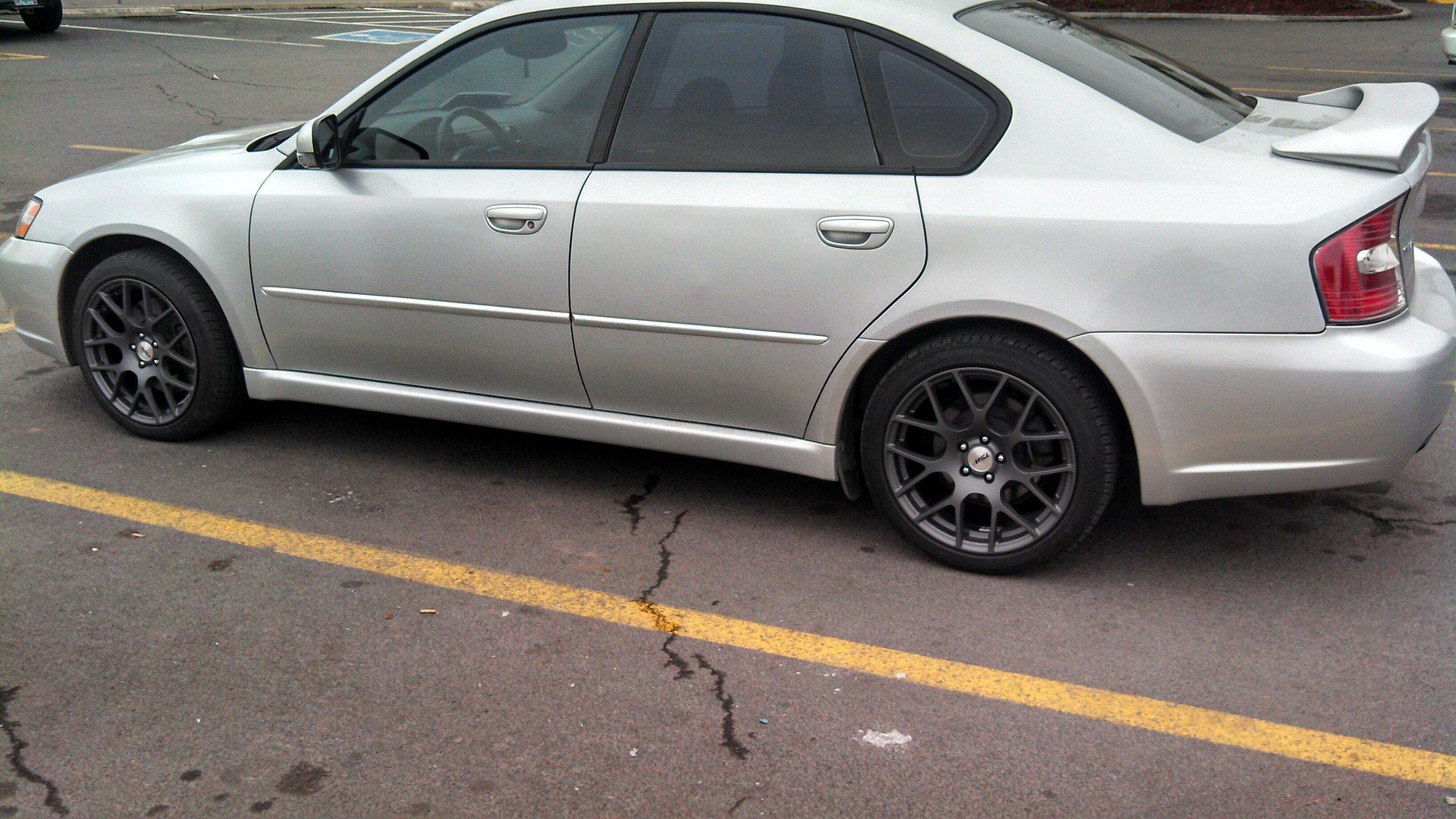 Put 3200K HIDs in the Fogs, and put some decently bright regular halogen bulbs in the lows and highs